At the site of the Regional Development Center of the Almaty Region in Almaty, a meeting was held with representatives of the delegation from Canada, the purpose of which was to discuss various investment projects, as well as further mutually beneficial cooperation.
The four-member delegation was led by Charles Christensen, President and CEO of Recycled Energy Corporation.
Deputy Chairman of the Board of JSC "RIR" SEC "Zhetisu" A. Rakhimov, Director of LLP "Regional Development Center of Almaty Region" Ch. Makashev, Director of the Management Company of Industrial Zones A. Toksaba and others took part from the Almaty region.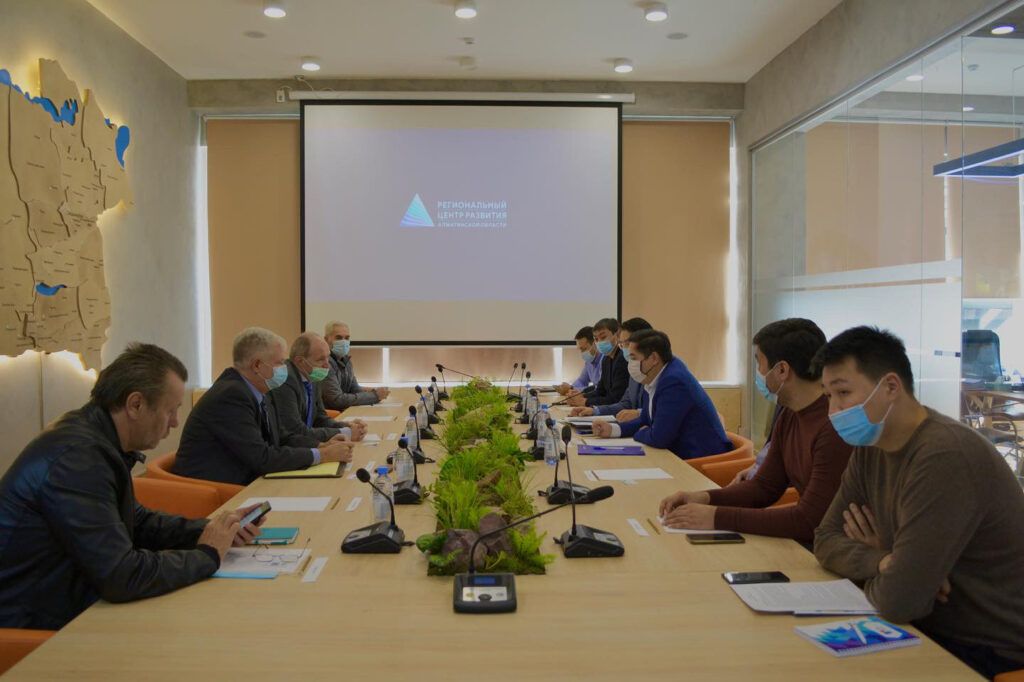 At the meeting, the director of the Center Ch. Makashev made a welcoming speech, where he acquainted investors with the investment potential of the Almaty region. And also, the dry port of the FEZ "Khorgos – Vostochnye Vorota" and the Industrial zones of the Almaty region were presented.
In addition, within the framework of the meeting, issues related to projects in the Almaty region that require additional funding were discussed.
In turn, the Canadian representatives presented projects that in the future can also be implemented on the territory of the Almaty region.
Following the meeting, representatives of the delegation from Canada and the Akimat of the Almaty region reached an agreement on further mutually beneficial cooperation and comprehensive support from the state.